Online Safety
Learning about staying safe online is very important for teachers, parents and children. The internet is a powerful tool that has integrated into our school life; it is therefore vital that we educate our children in its safe use.
All children at Richard Wakefield take part in dedicated online safety lessons every half term alongside the regular reminders in all lessons that use ICT.
We are proud to be member of the National Online Safety company through which all of our parents can access their extensive support pages, webinars and course. Please contact the office for the access details.
Keeping your child safe online while they are off school
Scroll down for links to further resources and advice.
Online safety home learning packs
Click on the image above to take you to ThinkUKnow online resources. This site has a wealth of age appropriate lessons for your child to complete at home.
Look for this image at the bottom of the page for the home learning activities and links to valuable information for parents.
Here are some valuable links to websites that focus on being safe on the internet:
Think U Know
For 5-7 year olds to find out more
Think U Know
For 8-10 year olds to find out more
CBBC Stay Safe
For everyone to find out more
NSPCC
Advice for parents regarding parental controls
CEOP
For adults to find out more
The link is always available in the footer of our website
https://www.thinkuknow.co.uk/?utm_source=Thinkuknow&utm_campaign=46e6250b3e-TUK_ONLINE_SAFETY_AT_HOME_07_04_20&utm_medium=email&utm_term=0_0b54505554-46e6250b3e-64888685
NSPCC - Netaware
For everyone to find out about an apps' suitability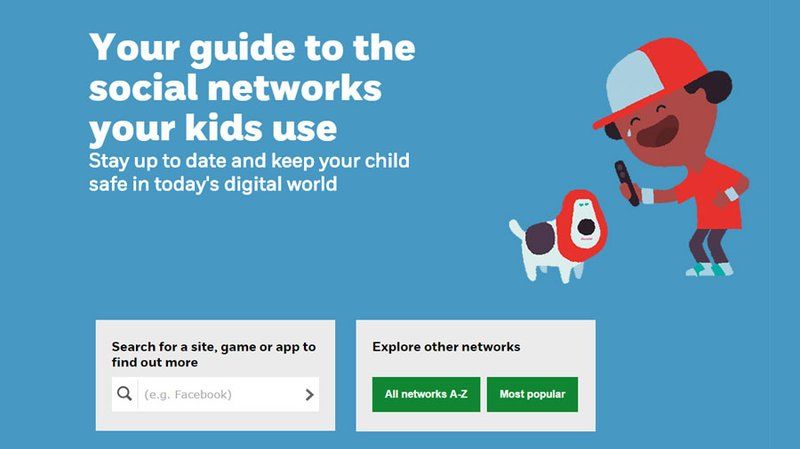 This is also available as an app for a smartphone